The Latest, 1/27/11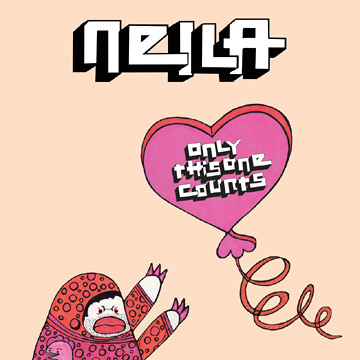 I was recently very bummed to learn that Neila, a terrific MC from LA's bustling music scene and one of the stronger female voices of West coast hip hop, is currently battling vocal chord cancer and could use the support of her fans to help overcome hospital bills and rent. In her own words:
"PLEASE SUPPORT MY ALBUM TO HELP PAY FOR HOSPITAL BILLS AND RENT! I have vocal chord cancer, things are looking good, this LAST ALBUM with my real voice,my right vocal chord is altered LIMITED EDITION COLOR VINYL $15 includes shipping for continental US.to order you must email me with your physical address and your email address. ONLY THIS ONE COUNTS...PROD. REZULT, feat. dj handprints,& dj skid"
You can get in touch with Neila on her
Facebook page
to order this limited wax, or purchase it through
Access Hip Hop
who are close supporters of Neila as well. Alternately, if you'd like to make a monetary donation of any amount to Neila's cause, you can do it through Paypal under "Gift" to neila333@gmail.com
Neila has numerous excellent releases under her belt, including collaborations with some of the LA undergrounds finest rappers and producers (Omid, Deeskee, Awol One, Xololanxinxo, Matre, Existereo, Acid Reign, etc. to name a few). Her monotone delivery and impeccable flow offer a unique style that stands out in a scene known for its abundance of styles, plus she seemed like a very nice person when I saw her live in San Francisco a few years back. A person well-worthy of your support.
Run Closer by Neila.Produced by Rezult.from the album"Only This One Counts" by RezuLt